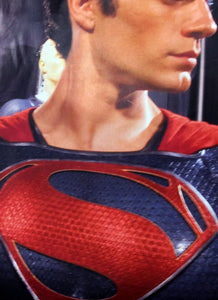 Man of Steel Leaked Test Costume Photos
Recently a few never before seen behind-the-scenes pre-production photos from Man of Steel surfaced online.  The photos reveal what Henry Cavill's test suit looked like before the final costume was selected. 
The test costume did not display the traditional red and yellow symbol of hope, it was more similar to the CW Supergirl costume logo we see on the television show. The belt was also round and the gauntlets have changed from this design too.
---